A Blue Wave Donut- Copyright 2018
Strawberry Shortcake- Copyright 2017
Oil on panel, 9" x 12"
Celebrate a special occasion with a large slice of strawberry shortcake that looks good enough to eat!
Carrot Cake- Copyright 2017
Oil and gold leaf on panel, 8" x 10"
What better way to celebrate a birthday than a simple slice of yummy carrot cake? Throw some gold leaf in the background, and the party is complete.
The Caramel Cupcake- Copyright 2016
The Caramel Cupcake is a mouth-watering birthday wish for anyone.
Private Collection Bellevue, Washington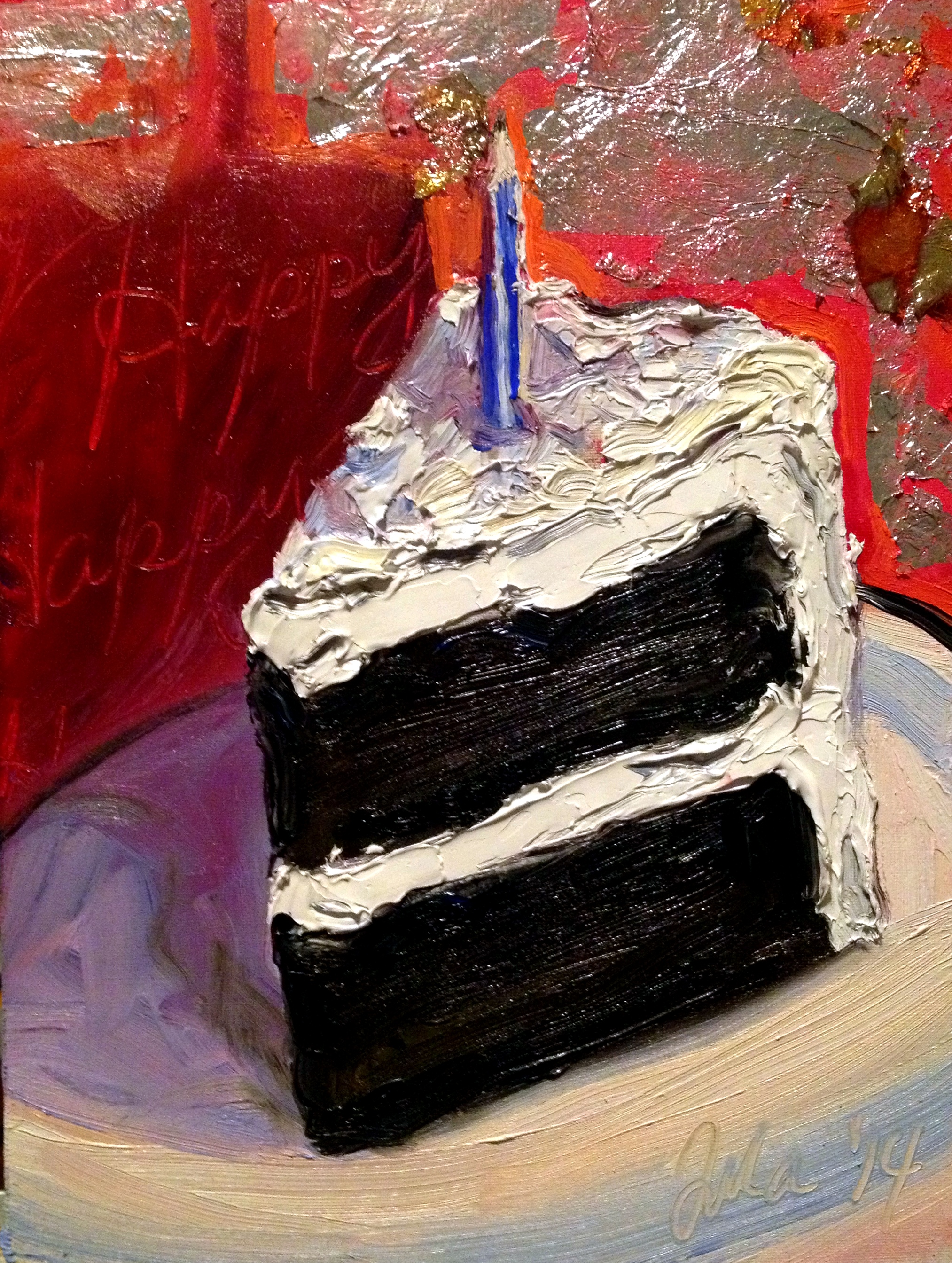 Cake for a Friend- Copyright 2014
"Una gioia per gli occhi e una festa della creatività in cui il gusto per la scrittura incontra l'estro per l'arte e i piaceri del palato! Grazie a Tula, artista dai molti talenti, che con raffinata ironia ci ricorda l'inestricabile legame tra la mente e il corpo." Simonetta Ferrini Palazzi Florence University of the Arts Florence, Italy
Private Collection Spokane, WA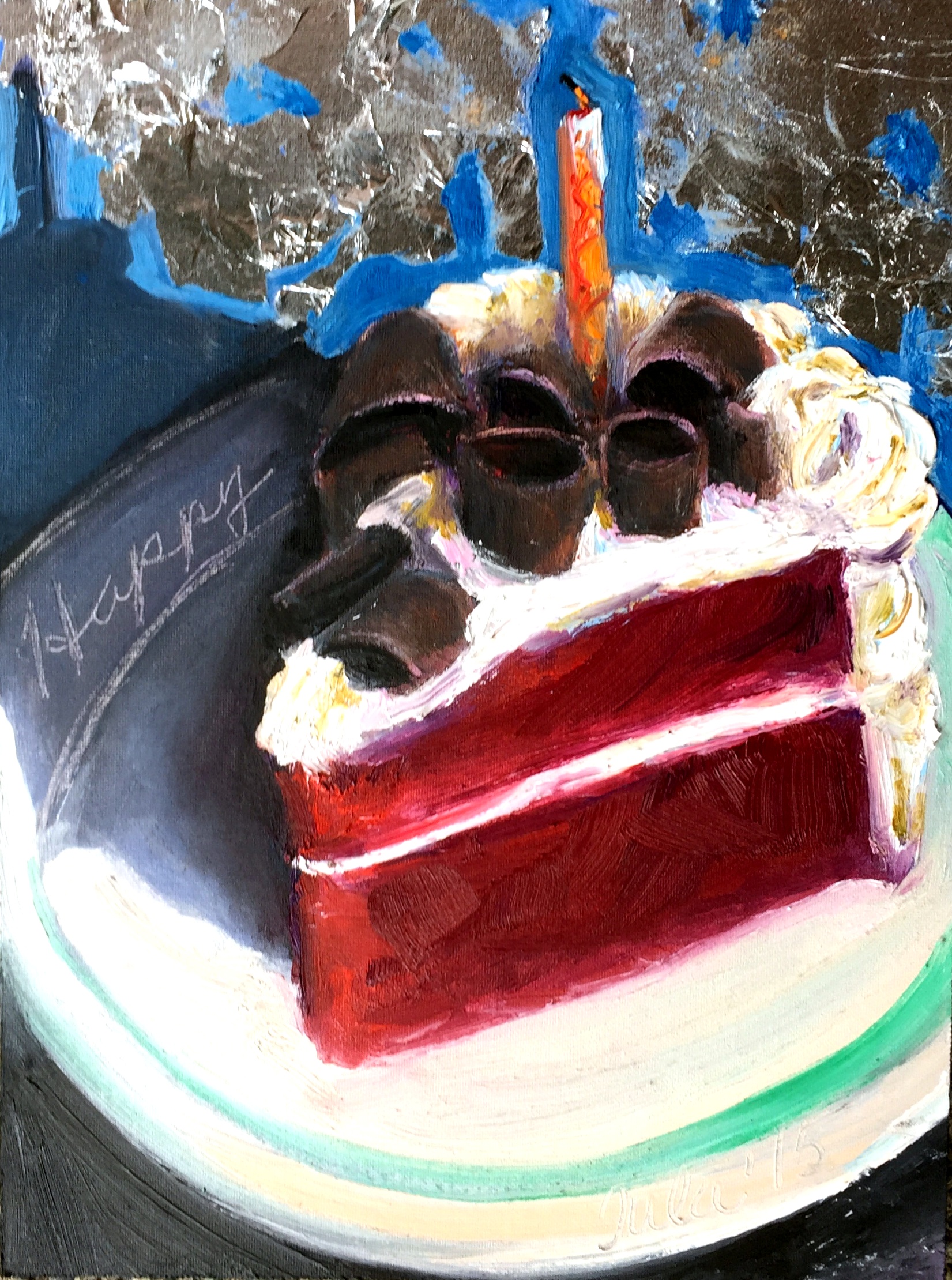 Red Velvet Cake- Copyright 2015
What better way to celebrate a birthday than with a no calorie slice of cake? (...with cream cheese frosting, of course!)
Private Collection Bellevue, Washington
Be Mine- Copyright 2015
Oil and gold leaf on canvas
"I have a reprint on aluminum of Tula's painting, Be Mine. I love all of the color and depth. She brings things to life."
Toni Stanford National Government Services Louisville, Kentucky
Private Collection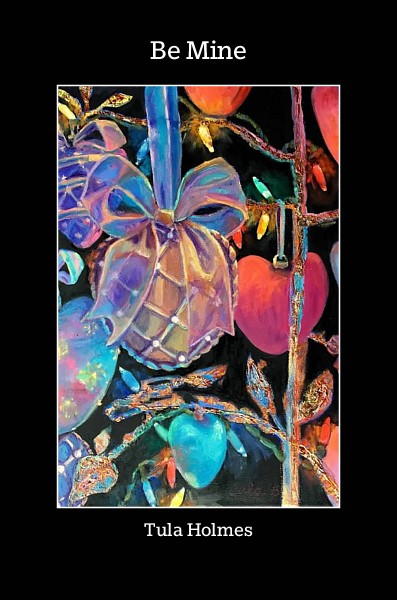 20"x30" Be Mine Poster
Tula's original art can be made into large posters. Inquire for pricing and details.
Roses for Rose- Copyright 2014
"I love the beauty that Tula expresses through her use of rich colors, her attention to detail, and her unique use of silver-leaf in the composition. This painting brings me great happiness."
Rose Dennis Fashion Columnist Kirkland, Washington
Still Life with Apples- Copyright 2007
"I'm a chef by trade, so when my husband gave me Still Life with Apples, I was thrilled. It could be in a museum in Italy...it has that quality to it. So beautifully detailed with the light bringing it to life. I look at it with joy every day" Linda Kyllo Seattle, WA

 
Still Life with Shell- Copyright 2007
Oil on canvas, 10"x13 1/4"
I love the ocean. In this painting, I have uncorked a glass bottle which represents my memories. With my memories opened, I can remember what it felt like to spend the day at the beach.
Mah Jong Still Life with Pomegranate- Copyright 2006
"I commissioned Tula to paint my leather Mah Jong set, but she created much more. This painting sets a beautiful mood that reminds me of playing Mah Jong with friends. I especially love the light on the fruit. I smile when I see this painting and think of afternoons well spent with my close friends."
Alice Chang Redmond, WA
Mah Jong with Lillian- Copyright 2007
"One of my favorite paintings in my art collection is Mah Jong with Lillian by Tula Holmes. As always, Tula paints a story. The cup is from her mother's china. It subtly recalls home and family. To top it off, Tula gave the teacup to me to complete the presentation."

Jan Rogers JanRogersDesign.com Seattle, WA
Tea and Mah Jong Posters- Copyright 2015
Beautiful 20" x 30" Tea and Mah Jong Posters are available framed and unframed. Email to inquire about pricing.
Celebrate Freedom- Copyright 2007
This painting was given to a veteran's family to honor their son who had served in Iraq.
Party with Pinkie Pie- Copyright 2015
"As a good son, I can confidently say that my mom is the best artist who ever lived. That said, you don't have to be her son to see the vitality she imbues into all of her outstanding work."
Bill Salisbury Seattle, Washington
Roses and Mah Jong- Copyright 2007
This Mah Jong set was given to me by a friend. When we played, we would mix the tiles together, laugh and share our stories. Those afternoons were as beautiful as the roses in the vase.
Private collection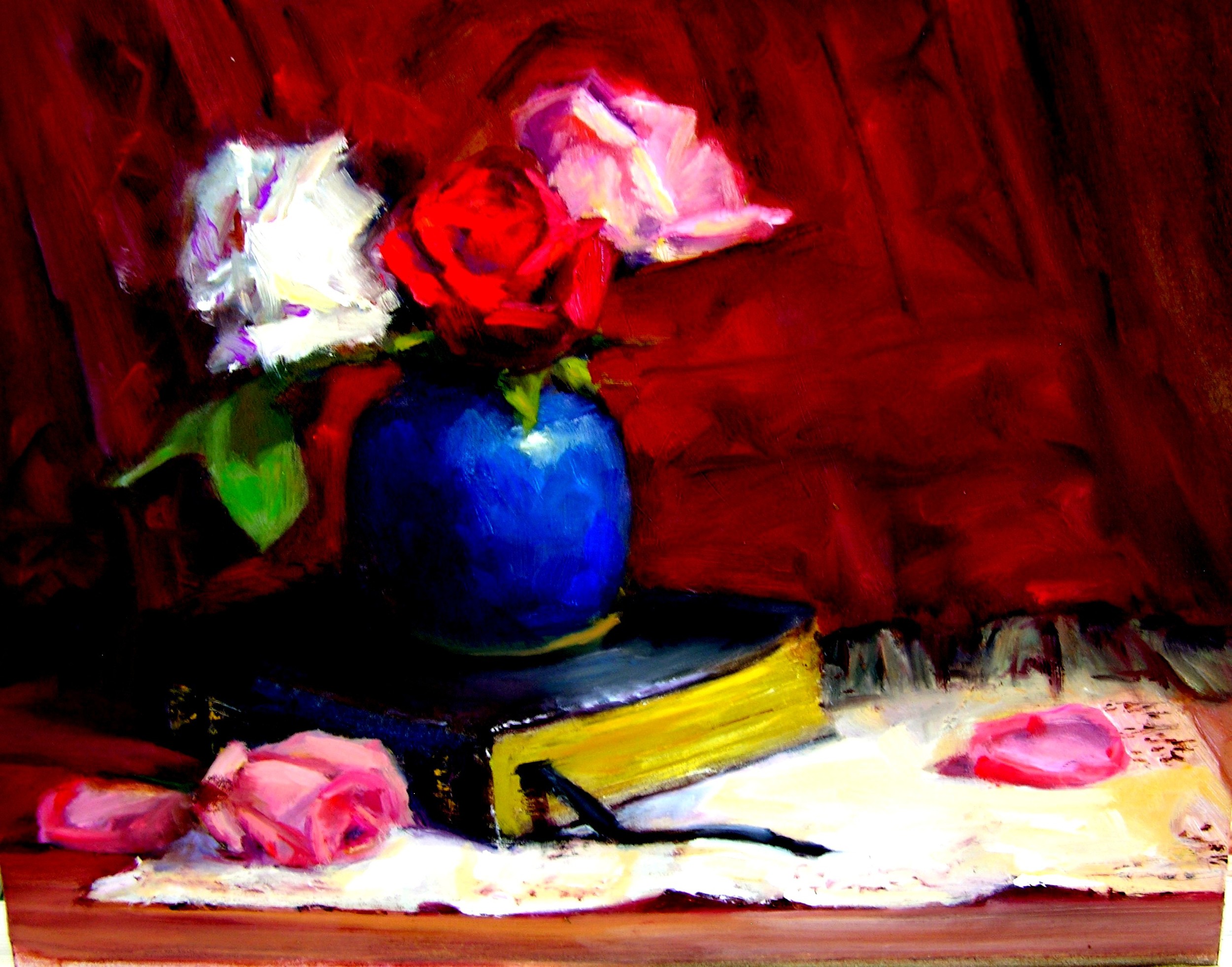 A Prayer and a Rose- Copyright 2008
This painting was for a friend who had been sick. The roses sit on a bible. The painting is a prayer for health.
Private collection
The Lady in Red- Copyright 2012
"This piece is sexy, the wine, the lips, but it's also cozy. It's where a fierce woman lives. I read that you should only buy pieces or art that "stir" something in you, and I was definitely stirred by this piece. I was 24 and thought, 'I'm old enough to posses something valuable. I can handle it!'"
Holly Weinberg Sag Harbor, NY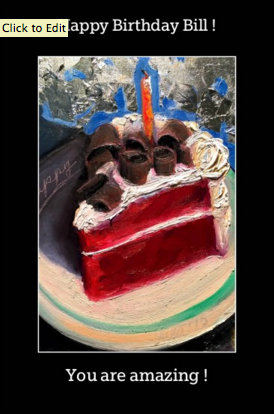 20" x 30" Customized Birthday Posters
Send a large customized birthday poster... so much better than a greeting card! Email for details and pricing.
Soar with Rainbows- Copyright 2016
Poster- 20" x 30"
Based on an oil on canvas painting, 11" x 14"
Sometimes the most inspiring messages come from the simplest things.