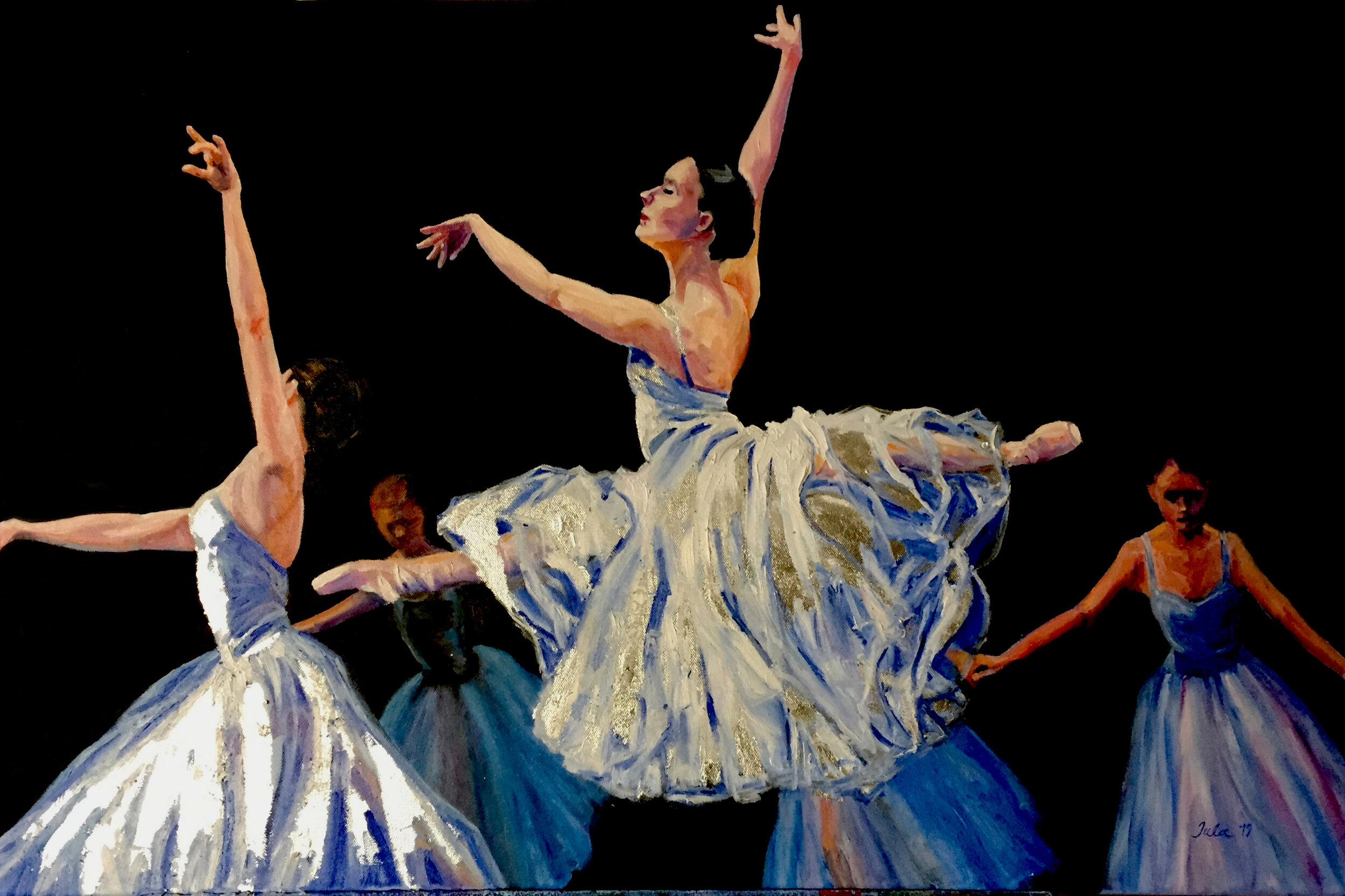 Encore- Copyright 2019
Oil and silver leaf on canvas, 24" x 36"
The Pacific Northwest Ballet inspired this metaphor that just like the dancer, you can soar too.
Dancing in Matanza- Copyright 2015
Oil, sliver leaf, gold leaf, sequins, and crystals on canvas. 30"x40"- This is the first in a series of new paintings.
"Impressive! You really captured the Cuban spirit in this canvas!!! The color palette, the lighting.. the faces..also butterflies! Nice touch.. Now I have an idea how Cubans look to your eyes."
Raidel Perez On Cuba Magazine Havana, Cuba
Whim W'Him- Copyright 2016
Oil on linen, 60" x 30"
The dancers of Whim W'Him, Seattle's Contemporary Dance Company, express the power of the dance as well as the strength and beauty of women as expressed by the central dancer who, supported by the company, reaches toward heaven. This piece will be on display at the Cornish Playhouse at the Seattle Center from January 20- 28th. Don't miss it!